DEMO TOUR 2020
Join us in the quarry for a demonstration of construction machinery...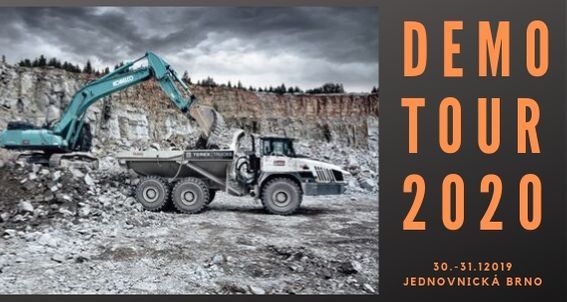 We invite all fans of construction machines to DEMO TOUR 2020. The event will take place on
January 30 and 31, 2020 in the quarry of Kalcit a.s. - Jedovnická, Brno
We are preparing a show of news in the field of mechanization right in the quarry.
We will not only show you static machines, you will be able to try everything and get hands-on experience.
There will also be refreshments and seating.
Programme and event details are coming soon....